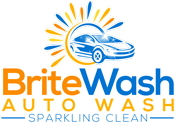 Noble, honest, and fair ethics are the cornerstones on which BriteWash was founded. Our code of conduct is built to nurture a safe and diplomatic organization, placing the welfare of our team members above all. It allows our partners, associates, and vendors to thrive in an environment free from discrimination, harassment, and poor business practices.
We hold ourselves to an exemplary standard by managing our business portfolio with integrity, which results in increased profitability and value.
Additionally, service in our community, protection of our planet, and empowering diversity are as integral to BriteWash as production and profit. With reverence and application of these beliefs, we are able to provide a superior car wash experience.